With over 30+ years of data management experience you will be in good hands.
We are a team of 2 data specialists who have worked in many sectors so understand nuances of industry when working on data requirements. Covering Finance, Insurance, Media/Film and Government we feel that we can offer you an insightful and refreshing view on your data needs. Working fully in the Microsoft stack we can deliver solutions developing using SQL Server, BI, ETL, AI, VB, and MS Access systems. For our reporting solutions we specialise using Power BI and SSRS but can also work within excel if required. We are passionate about our work and look forward to potentially working with you.
Midnight Sandwich Games
admin
2022-02-04T22:49:07+00:00
JnJ-Entertainments
admin
2022-02-04T22:50:11+00:00
PixelBot Photobooth
admin
2022-02-05T19:10:18+00:00
SIMPLIFYING YOUR PROBLEMS.
Our core focus has always been on data .
01. DATA.
With over 20 years of experience working with data, we excel at dealing with robust data workflows & transformations. Working on the Microsoft stack we can deliver robust and precise solutions to collect, move, store and distribute your data.
Need insight into your data then you have come to the right place. We can work with you to organise your data and then report on it. We can work with you to create the perfect solution. Using Microsoft Power BI, SQL Server Reporting Services, Excel or Tableau we can deliver reports that will make you more efficient than ever.
03. SMALL BUSINESS WEBSITES.
We have helped many small businesses create rich and professional websites for a fraction of the cost. We would be happy to work with you to create the perfect representation to your business.
While it is hard to tell you who we are over a page of 1's and 0's we can tell you this. We are passionate about our work and really do want to help our customers achieve their requirements and more. 
RULE No 1 – THE USER MUST COME FIRST.
While we might be the data experts, you are the expert in your field and we will always draw on your input when creating bespoke solutions to empower you to do more.
The pleasure of working with so many different kinds of people is part of what makes our work so interesting. Every time we get to approach a new problem, and that's what makes our job enjoyable.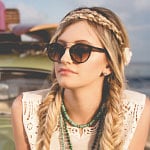 "Techiccino transformed the way we process customer data. Great service and very friendly and informative on the process"
DIANE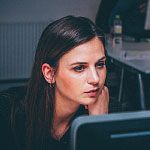 "I had alot of data that we needed to be able to report on. Even though none if it was standardised Techiccino managed to help me organise and report off it . Grea job guys!"
ANNE-MARIE
Have any questions or would like to discuss a problem you currently have? Feel free to ping us a message below and we can discuss all of your options,